Behind the Scenes
Students at WRMS know about the coaches, players, and the audience at school games, but do they know about the people behind the scenes? The concession stand is where students like 8th graders Abigail Wanamaker, Ella Ross, and Kamiryn Clark volunteer. StuCo works the concession stands at athletic events. According to 8th grader Ella Ross, the concession stand is usually busy at the start of the game and during halftime or other breaks. Ross said  "…there is long lines and you gotta get things done fast." Another StuCo member, Abigail Wanamaker, said "It's only hectic when people change their mind while they're telling you stuff." The concessions sell anything from candy to meals like pretzels and hot dogs, and all items are under $3.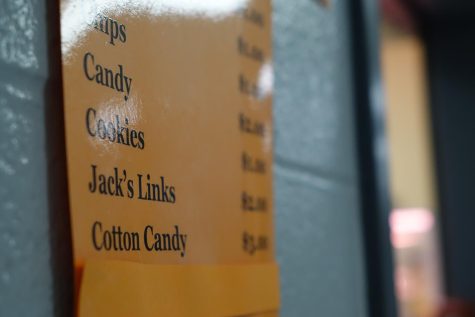 The adults in charge of the concession stand include Kay McDowell (accounting secretary), Charlie Chesmore (7th grade principal), Kathleen Sulzen-Watson (athletics secretary), and Kathy Speagle (StuCo sponsor). To get the items sold at concessions, Chesmore goes and buys the food and then McDowell reimburses him out of the concession funds. McDowell is the person in charge of counting the profits made from concessions. McDowell said "Football games can average probably around $1,400, basketball games and wrestling average maybe around $600." If you were wondering where that money goes, McDowell said "Profits then go back into an account called 'Athletics' and that goes to pay for things for coaches, for kids to get equipment, and concessions."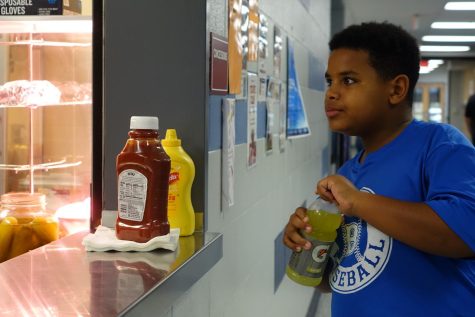 If you are looking to get involved, you can contribute by going to the games, buying concessions or joining StuCo. In order to join StuCo as a 7th grader, Speagle said, "7th graders can join StuCo. We just asked the 7th grade teams for their recommendations for 7th grade StuCo members. StuCo does many other things along with the concessions, those jobs can include, planning school dances, planning school spirit weeks, and emptying recycling bins in classrooms.
Concessions take a lot of work behind the scenes. We would like to say thanks to all the people who work hard to keep the concessions going.
Leave a Comment