Let the Feet do the Talking
Erika Bovell, an 8th grader who is on the Champions team, is playing striker on the Venezuelan National team. She got asked to go to Florida and have a tryout for the team in the beginning of February.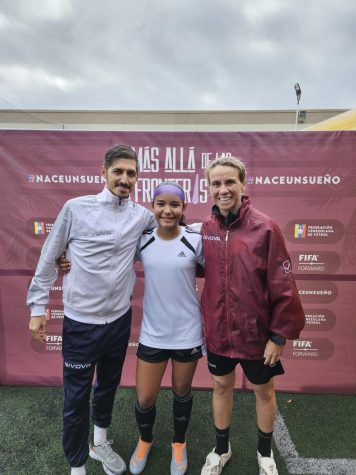 Bovell has been playing soccer since she was little. She posted pictures and videos of her playing soccer on social media. Bovell said, "They started seeing videos of me, so they invited me to a tryout in Florida." She will leave the US and go to Venezuela to practice with the team in March. "It's not a season, it's a national team that plays against other countries to qualify to the U15 World Cup," said Bovell. Since she has joined the national team, she has felt good about herself, "It affected me in a good way because it made me feel better about myself," said Bovell. 
Bovell has been playing soccer for 9 years, and we hope she plays it for more!