Break a Leg!
WRMS puts on "The Alibis"
Every year, Mrs. Speagle, the All-Stars reading plus teacher, directs a play for the whole school. This year, they are doing a play called "The Alibis". The play features students from both 7th and 8th grade and will be hosted in the cafeteria on Friday, March 3rd, and Saturday, March 4th.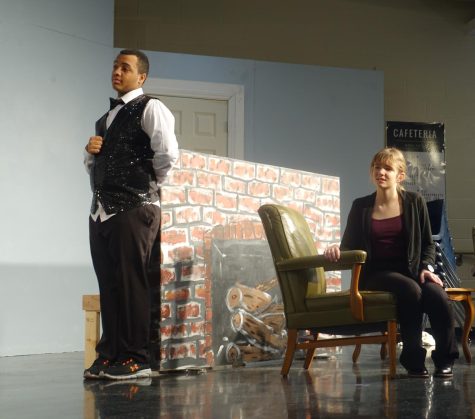 The play was picked by Speagle herself. "Instead of having a couple of characters with really big parts, this play has a bunch of characters who share the majority of the play. I like that more kids could be involved with decent-sized roles," Speagle said. 
7th Grader Gen Martinez, an actor in the play, likes the roles she got. "It's a little complicated, one of my roles might be cut, but I have two other roles I really like because I don't do a costume change," Martinez said.
Another actor, 8th grader` Sarah Whitaker, feels a bit unprepared for the upcoming play. "I'm not ready for the play currently because I don't think we had enough time to practice and I think I'm still acting a little unprofessional," said Whitaker.
You can see "The Alibis" after school on Friday, March 3rd. The doors open at 2:50 and the show begins at 3:20 pm. Their second show of the day will begin at 6:30, and doors will open at 6. On Saturday, doors will open at 6:00 and the show begins at 6:30 pm.