7th Grade Fishing Trip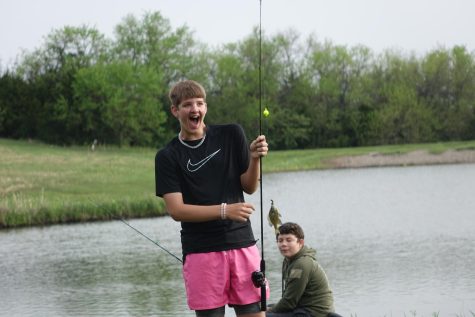 The 7th grade fishing trip is a trip the 7th graders go on every year. They go down to the pond at the Environmental Center, and go fishing during their science hour. Whether you like fishing or not, the trip is a fun alternative to sitting in class all day.
There were a lot of fish caught, but for the Eclipse's 2nd hour science class, there were also a lot of people getting wet. On Monday, May 15th while their class was out fishing, rain started pouring down really hard, soaking the whole class.  7th grader Maddie Haverkamp did not enjoy it. "I was very upset," said Havervamp.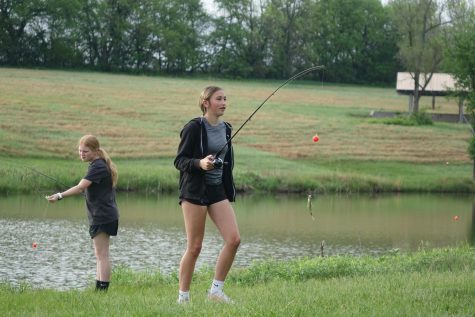 As the 7th graders finished they were also getting drenched. 7th grader Mary Kate Billings said,"I was in wet clothes all day". Even though it was raining, this did not stop them from having a good time. Many students caught fish with some of them catching multiple. Some of the students did not know how to take the fish off the hook. The other teams had mostly good weather though. So even though they had some problems. This did not stop them from having fun at the end of the day.