New Teachers & Teacher Swaps Part 2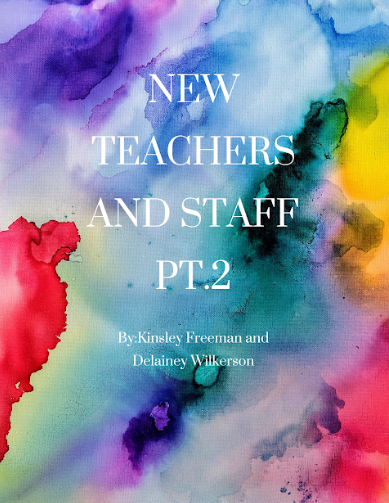 Adam Buche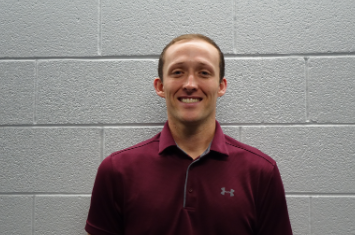 Adam Buche is the new science teacher for the HEAT team. Buche came to WRMS because "I was ready for a new challenge and to teach students that were older!" Buche went to college at Emporia State University. It was during college that he decided to be a teacher so he could give back. Buche said "I had numerous opportunities growing up through school. With that, I wanted students to have the same opportunities that I had." Buche taught at Jay Shielder before he came to WRMS. Story by Kinsley Freeman.
Michael Dillon
Michael Dillon is the math teacher for the Champions team. Dillon said "I grew up/ graduated from Washburn Rural, and it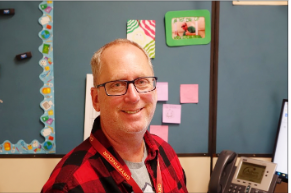 has been a professional and personal goal of mine to return to the district." Dillon went to the University of Kansas for his bachelor's degree and Northern Arizona University for his master's. Dillon has taught at many schools before he came to WRMS. Dillon said "This is my 29th year in education.  I spent my first 11 years at a tribal school in Wisconsin, moved to Arizona and was in teaching/school administration for 14 years, then moved back to Topeka 3 years ago.  I am extremely excited to be back home and working for WRMS!" Story by Kinsley Freeman.
                                                                           Kendall Ellis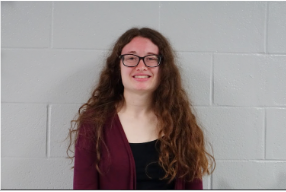 Kendall Ellis is the new French teacher here at WRMS. Ellis became the long term substitute French teacher last year for the school, and she loves the community and the school. Right after high school, Ellis decided she wanted to become a teacher, she loved the language of French so much she wanted to teach it to others. (Read more about Ellis and her French skills in the story "Watch Your Language!") Ellis went to college at Kansas State University. Before WRMS, she taught French at Bishop Seabury Academy. Story By Delainey Wilkerson.
Monica Quast 
Mrs.Quast is the reading and writing intervention teacher for WRMS. Quast decided to be a teacher during her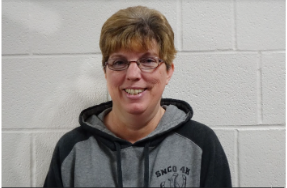 sophomore year in college, and attended University of Memphis and Baker University. Quast decided to be an intervention teacher, because "I babysat a kid with a disability and have a niece with Down Syndrome and I love helping those with disabilities." Before WRMS, Mrs. Quast said "… I have taught for nine years in Memphis, Tennessee." Quast taught on the Voyager team for 20 years before becoming the reading intervention teacher. Story by Delainey Wilkerson.
Christine Van Doren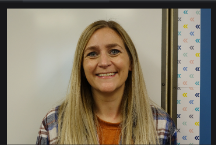 Ms. Van Doren is the new math teacher on the 7th grade Comet team. Van Doren used to be a student here a WRMS, and loved it so much she became a para. She loved all the students and staff and decided if a job ever opened up, she would take it. Ever since 1st grade Van Doren knew she wanted to be a teacher. Van Doren went to college at Tabor College in Hillsboro, Kansas. Van Doren said "I loved helping people and wanted to help kids learn." Before WRMS Van Doren taught at Lyndon Elementary, Pauline Central, Farley, and was an director of All God's Children Preschool. Story by Delainey Wilkerson. 
Madi Weidenbach
Madi Weidenbach is teaching ELA for the Heat team this year. Weidenbach said, "I not only attended WRMS as a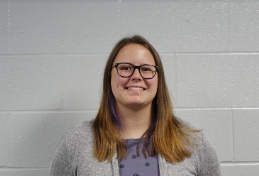 student but also completed my student teaching here. The teachers in this building are a dream to work with and I love the team setup!" Weidenbach went to Washburn University for her undergraduate and is currently working on her master's at Emporia State University. Before this year, she was a long-term sub at Farley Elementary for the Spring 2022 semester. Story By Delainey Wilkerson.