Thinking Green
The Environmental Club is making WRMS a better place by planting and recycling to make the school a cleaner and less dull environment.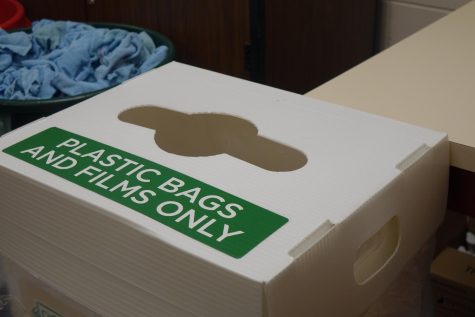 Wave science teacher, Mrs. Louderback, is the organizer of this club. She said, "We wanted to give students ways to be outdoors and find ways to reduce negative human impacts on the environments." The members of the club do a lot for our school. 8th grader Jalile El Azri said, "Basically it's a mixture of stuff. Sometimes we are planting stuff into pots, other times we walk around the school seeing what projects we can do and fixing up the gardens." The club is working on a project right now where they are trying to recycle as much as they can to make it in the top 10 nationwide schools for recycling. They are doing many cool projects. 8th grader Faith Buchan said, "We're planning on building a functional mechanical wind propeller."
You can get involved in helping our school become more responsible with our trash by recycling plastics using the big white bins in the workrooms.