A World Apart
Ant-Man and the Wasp: Quantumania Movie Review
Do you like Marvel movies? If you do then you may have heard of the most recent Marvel movie, Ant-Man and the Wasp: Quantumania, a third movie to the Ant-Man series. Although you may want to see a movie, sometimes life just gets too busy and you don't have time to. Fortunately, we interviewed a couple of students at WRMS about their thoughts and feelings on the movie. ATTENTION: This article contains spoilers. Don't read if you don't want to know what happens in the movie!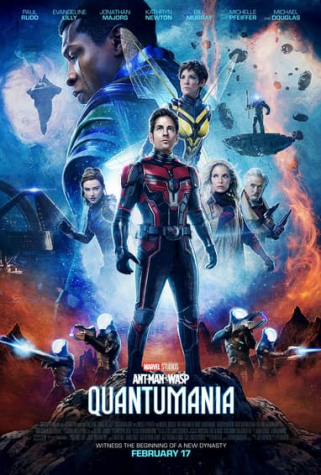 During the movie, Ant Man travels through multiverses, and Addalyn Boleski, a 7th grader on the Comets team had an opinion about this. Boleski said, "I thought Ant-Man was either going to die or fight someone when he traveled to a different multiverse." She said she was a little bit worried because she didn't want Ant-Man to die and she would've been upset because he was her favorite character. Dominic Nimz, an 8th grader on the Heat team, had some of the same thoughts. Nimz said, "I thought he was definitely going to die."
The movie had a big turning point when an important character had died. Gracie Hayes, an 8th grader on the Wave team, said, "I was very sad when Humanoid died because he was actually a funny character." Some students also talked about his looks, taking into consideration that he was a robot and had an abnormally large head. "He also had a really big head," Hayes said. Humanoid was a good person before he died and got put back together and taken in by Kang and his crew.
Towards the end of the movie, there happened to be a big battle between Ant-Man and Kang. Prestyn Poe, a 7th grader on the Voyagers team, had some opinions about this battle. Poe said, "I don't think they stood a chance against Ant-Man when they were fighting." The movie ends with Ant-Man defeating Kang and Kang getting pushed into one of the multiversal cores.
Overall, the students interviewed enjoyed the movie and us journalists liked it as well giving it a 4 out of 5 star rating.