Every year, the KMEA (Kansas Music Educators Association) names an administrator from each region to receive an award, nominated by a music teacher in their district. The Kansas Music Educators Association will select one of those seven administrators from each region to be named the administrator for the whole state. This year, Mrs. McLeland nominated Dr. Stoltenberg.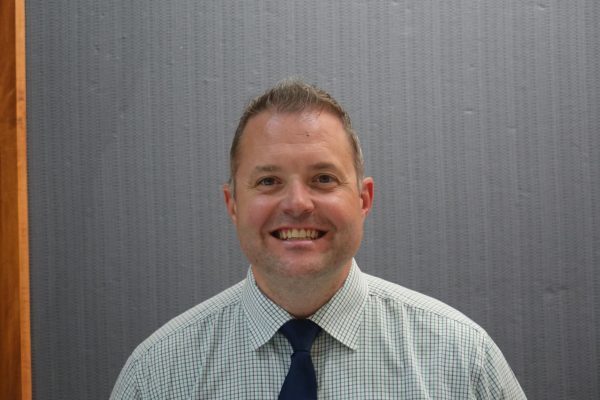 "I nominated Dr. Stoltenberg because of all the support he gives to music," says McLeland. "Dr. Stoltenberg is very supportive of the music teachers in this building. He trusts that we know our curriculum and allows us to teach without micromanaging."
After receiving an email late at night on Tuesday, September 26th, Stoltenberg was informed that he had won the nomination. "It is certainly a tremendous honor," said Stoltenberg.  He is also grateful for McLeland nominating him. "I was really glad that Mrs. McLeland nominated me, it was very nice of her." When he was younger, Stoltenberg played a variety of instruments. "When I was in middle school, I played the bass clarinet and also played guitar, so music has always been a part of my life."
Mrs. Lambotte is the Band Director at WRMS and this past year she has enjoyed working with Stoltenberg. "Dr. Stoltenberg is a phenomenal administrator and boss. We are fortunate that he is exceptionally supportive of the music curriculum." Stoltenberg does a lot for the music curriculum here at school. "He listens when Mr. Lambotte, Mrs. McLeland and I have issues. He also helps us problem-solve," said Lambotte.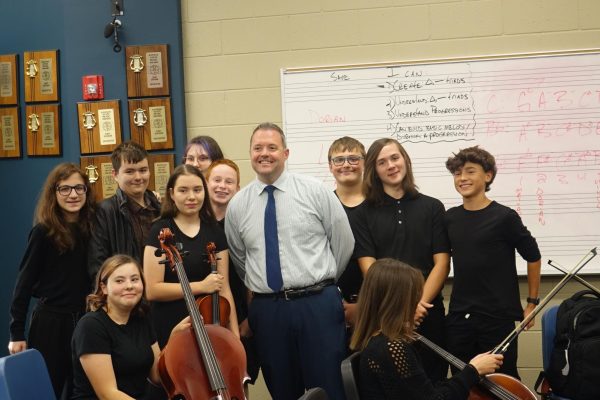 Stoltenberg wants to help the students as well as the teachers. "Music class might be the reason kids come to school, it's their passion, it's the thing they love and enjoy so for us to be able to provide programming that provides those opportunities for kids both in school as well in different competitions and things outside school is incredible." Stoltenberg thinks we should equally focus on all activities around the school. "I think a lot of time we tend to give a lot of focus to athletics and sports, and while these are important, we also need to remember that the arts are something that kids can do for an entire lifetime. I think it's a skill you gain, it's something that can enrich a life forever."
Stoltenberg will be recognized at the NEKMEA district honor orchestra concert on Saturday, December 2nd.