And the Award Goes To…
From the end of last year, middle of summer, and the beginning of this year WRMS had three teachers who won awards: Mrs. Roney, the science teacher on the Voyager team, Mrs. Armstrong the art teacher, and Mrs. Dowell who is the gifted teacher.
The first teacher who won an award was Mrs. Armstrong and she won the Distinguished Secondary Teacher of the Year award in 2021 and, because of this win, she was a Kansas Teacher of the Year nominee. Armstrong was nominated from other teachers in the district, she said "Mrs. Bruce, math teacher on the SWAT team was the person who nominated me, and a committee formed by the district votes and decides who received the honor."
Mrs. Dowell's award was Global Teacher Fellowship Award, which helps teachers develop the knowledge and skills to integrate global competency into their daily classroom. Dowell will be taking a trip to South Africa for winning her award. She is very excited to visit a new country, meet new people, learn about a new culture, and have more lifelong friendships. Dowell is very excited to bring her experiences to her classroom. Dowel said, "One of my favorite things about traveling to other countries is being able to expand the worldview of my students by sharing my own experiences and introducing them to people I have met and the cultures I have experienced."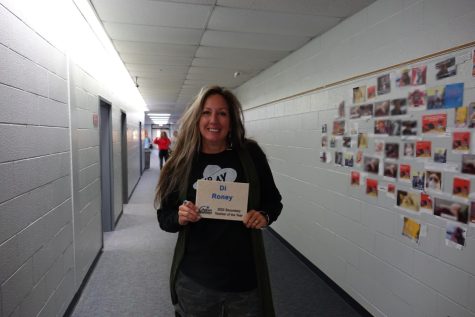 Roney was shocked when she learned she had won the Auburn Washburn Secondary Teacher of the year award for 2022. "There are so many that are deserving of this award," Roney said. "All of us teachers work hard and so many go the extra mile. It really warmed my heart to be recognized."
Congratulations to all the teachers who won award and going out of their way to get these awards.