Let's Serve Right in!
WRMS has two Tennis seasons, first girls in August and second boys in March. Coach Grant and Coach Garland are the two Tennis coaches. Although many students may tryout for Tennis, only 20 are allowed onto the scholastic team. After making tryouts, students have practices from 3-4:30. It isn´t long before Tennis athletes start having meets against other schools, playing doubles then singles.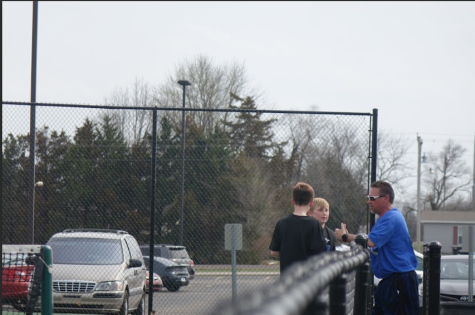 At these meets athletes from both schools play doubles on courts, before ending the meets with a few games of singles. At these meets Coach Grant says, ¨We take our meets seriously – and expect our athletes to follow expectations and proper tennis etiquette.¨
Out of the 20 Tennis athletes it can be noted that some are dedicated to the sport.
Coach Grant says, ¨I won't single anyone out, but we definitely have some kids who are passionate about improving their game. They're getting out and practicing outside of our structured practice time, and they're taking private lessons.¨
Grayson Jones is one of the WRMS Tennis athletes. Jones says ¨-Getting to play new people¨, is his favorite part about Tennis. The 8th grader plays doubles with 7th grader Grady.